Hidatidosis cerebral primaria múltiple: descripción de un caso y revisión de la literatura
Primary multiple cerebral hydatid disease: a case report and literature review
Jean Marcel Castelo Vega

Servicio de Neurocirugía, Hospital Antonio Lorena, Universidad Andina del Cusco, Cusco, Perú,

Sheyla Ponce Pérez

Escuela de Medicina Humana, Universidad Andina del Cusco, Cusco, Perú
Palabras clave:
hidatidosis cerebral múltiple, quiste parenquimal, neurocirugía
Resumen
La hidatidosis cerebral múltiple es una infestación parasitaria potencialmente mortal causada por el estadio larvario del Echinococcus granulosus, siendo la mayoría de los quistes parenquimales de origen secundario; no obstante, la enfermedad primaria es extremadamente rara y su cuadro clínico se relaciona con el número, tamaño y ubicación de las lesiones. El diagnóstico requiere de imágenes cerebrales y el tratamiento es, casi siempre neuroquirúrgico, complementado con medicación antiparasitaria. Los autores presentamos una síntesis de los registros clínicos, imágenes, reporte quirúrgico e histopatología del caso de un paciente con hidatidosis cerebral primaria múltiple manejado en el Hospital Antonio Lorena del Cusco, en mérito a no haber sido documentado antes en el país y al éxito en su tratamiento especializado
Descargas
La descarga de datos todavía no está disponible.
Citas
Bukte, Y., Kamanoglu, S., Nazaroglu, H., y cols. (2004). Cerebral hydatid disease: CT and MR imaging findings. Swiss Med Wkly, 134(7), 459-467.
Cavuşoğlu H, Tuncer C, Ozdilmaç A, Aydin Y. (19 de abril de 2009). Multiple intracranial hydatid cysts in a boy. Turk Neurosurg, 7(2), 203-207. Obtenido de https://www.ncbi.nlm.nih.gov/pubmed/19431138
Erkutlu, I., Buyukhatipoglu, H., Alptekin, M., y Gok, A. (15 de febrero de 2008). Where is the brain paranchyme?: "Primary cerebral multiple cyst hydatid". Intern Med, 47(4), 333. Obtenido de https://www.ncbi.nlm.nih.gov/pubmed/18277045
Izci Y, Tüzün Y, Seçer HI, Gönül E. (24 de junio de 2008). Cerebral hydatid cysts: technique and pitfalls of surgical management. Neurosurg Focus, 6. doi:10.3171/FOC/2008/24/6/E15.
Meera M, Vrushali T, Tanaya, Krunal L. (28 de mayo de 2018). Primary multiple intraventricular hydatid cysts in a child. (Epub, Ed.) PubMed, 8(1), 47-49. doi:10.4103/tp.TP_31_16
Meera, Modak; Vrushali, Thakar; Tanaya, Lahiri Krunal. (19 de diciembre de 2018). Primary multiple intraventricular hydatid cysts in a child. Tropical Parasitology, 47-49. Obtenido de http://www.tropicalparasitology.org/text.asp?2018/8/1/47/233331
Per H, Kumandaş S, Gümüş H, Kurtsoy A. (16 de marzo de 2009). Primary soliter and multiple intracranial cyst hydatid disease: report of five cases. (PubMed, Ed.) PubMed, 31(3), 228-233. doi: 10.1016/j.braindev.2008.03.009
Ravalji M, Kumar S, Shah A, Vaghela D, Makwana G, Singh K. CT and MRI. (2006). Features of the typical and atypical intracranial hydatid cysts: report of five cases. Indian Journal of Radiology and Imaging, 16(4), 727-723.
Satya Bhusan Senapati, Deepak Kumar Parida, A. S. Pattajoshi, Amiya Kumar Gouda, and Ashis Patnaik. (Apr-Jun de 2015 ). Primary hydatid cyst of brain: Two cases report. (W. Kluwer, Ed.) Asian Journal of Neurosurgery, 10(2), 175–176. doi:10.4103/1793-5482.152109
Yaka U, Aras Y, Aydoseli A, Akcakaya MO, Sencer A, Imer M, Hepgul K. (2013). Primary multiple cerebral hydatid disease: still symptomatic despite pathologically confirmed death of the cyst. PubMed, 23(4), 505-508. doi:10.5137/1019-5149.JTN.5826-12.1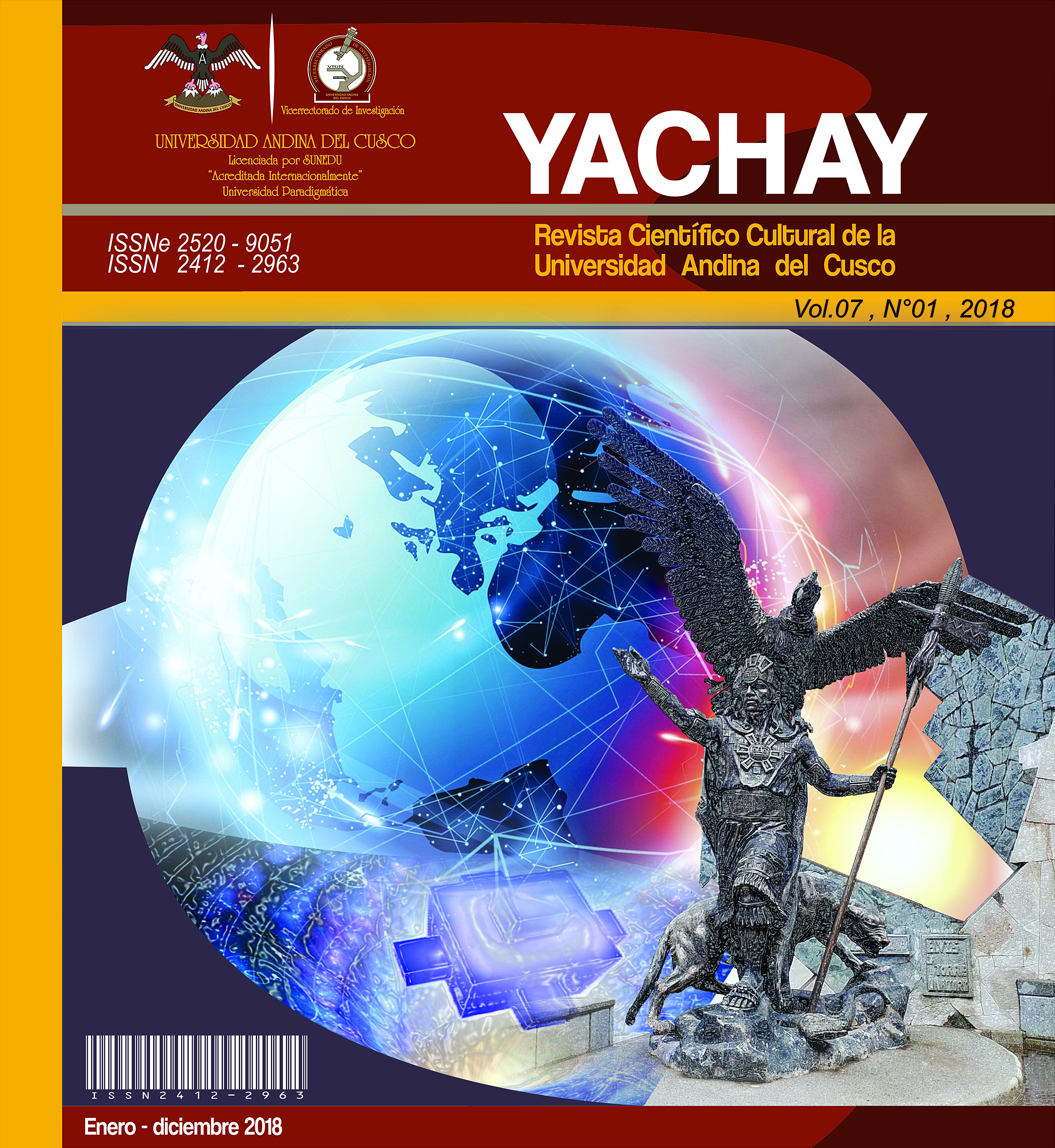 Cómo citar
Castelo Vega, J. M., & Ponce Pérez, S. (2019). Hidatidosis cerebral primaria múltiple: descripción de un caso y revisión de la literatura. Yachay - Revista Científico Cultural, 7(01), 505-510. https://doi.org/10.36881/yachay.v7i01.113